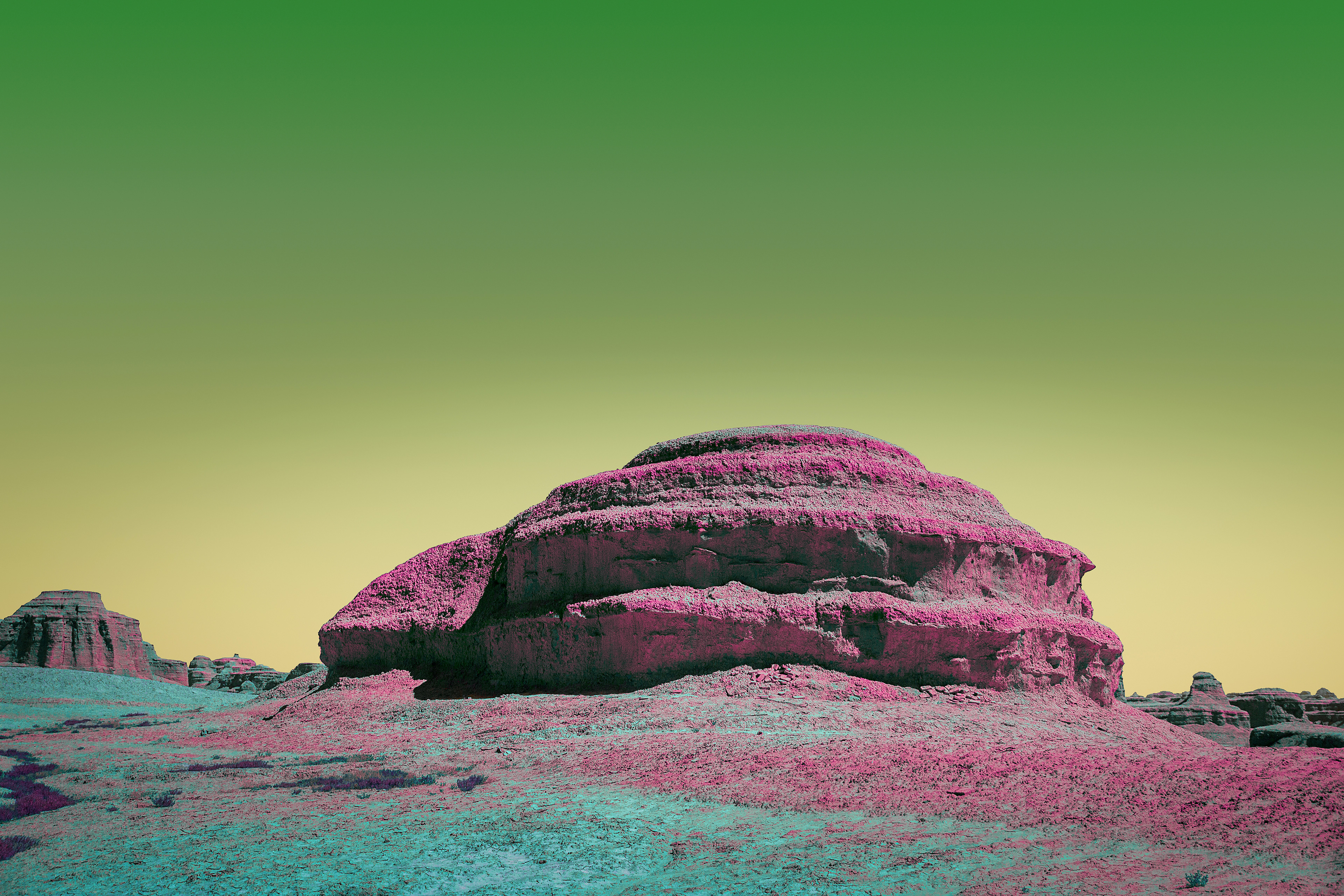 This set of works was shot in the summer of 2016, showing the unique and colorful Devil City in a magical realism way!
​​​​​​​
這組作品拍攝於2016年夏,以魔幻現實的手法展現了獨特多彩的魔鬼城!
In the Cretaceous Period about 100 million years ago, it was a huge freshwater lake with luxuriant plants on its bank, in which many ancient animals lived, such as Urho stegosaurus, plesiosaurus, dinosaur, and dsungaripterus. What a paradise for aquatic lives! Later, two times of crustal movement turned the lake into a land desert with sandstone and argillaceous rocks, which is geologically regarded as "Gobi platform".
大約一億多年前的白堊紀時,這裡是一個巨大的淡水湖泊,湖岸生長著茂盛的植物,水中棲息繁衍著烏爾禾劍龍、蛇頸龍、恐龍、準噶爾翼龍和其它遠古動物,這裡是一片水族歡聚的"天堂",後來經過兩次大的地殼變動,湖泊變成了間夾著砂岩和泥板岩的陸地瀚海,地質學上稱它為"戈壁台地"。